Overview of Current Programs

Later Hour Speciality Clinics
Begin in the Fall

WIC - 2nd Wednesday of the month - 9:30 a.m - 5:30 p.m.

Call 635-1566, option 1, for an appointment.

Family Planning

Provides comprehensive and confidential services including health history, physical examination, distribution, of contraceptive methods, information on abstinence, diagnosis and treatment of sexually transmitted disease, health counseling and medical referrals, as needed. Call 635-1566, option 1 for more information. Visit Family Planning Program at the Michigan Department of Health and Human Services for more information.

Provides vaccine administration services for target populations through clinics and individual appointments. Services include immunization of children and some adults against diseases such as: diphtheria, hepatitis A, hepatitis, tetanus, influenza, chicken pox, measles, mumps, pertussis, polio, hemophilus influenza B and pneumococcal disease. Tuberculin skin tests are also available. Influenza clinics are conducted annually.

click here for more information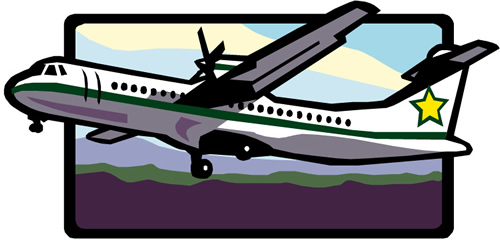 The Chippewa County Health Department offers vaccines to those traveling outside of the country! Call 635-1566, choose option 1, for more information.
Early Periodic Screening Diagnosis and Treatment
Comprehensive health screenings for infants, children and adolescents through age 20 who are receiving Medicaid. Includes Denver Developmental testing, lead screening, physical, hearing and vision, immunizations, and anticipatory guidance.
(WIC) Women, Infant's & Children's Food Supplement Program
Promotes healthy mothers, infants and children by providing nutrition education, health screening, and supplemental food coupons to pregnant and postpartum women, infants and children (up to age 5). WIC helps food money go further by providing foods such as milk, juice, cereal, cheese, etc. In addition, WIC promotes breastfeeding, offers free breast pumps, as well as, many healthy food choices. For more information about the WIC Program click this link: WIC - Making Life Better


Children's Special Health Care Services
Provides specialty and medical care services for children with potentially handicapping conditions and/or chronic illness; offers family centered services including parent-to-parent support and coordination of care. Find out more: Children's Special Health Care Services
School Vision and Hearing
Provides school vision and hearing services that are mandated in the Public Health code:
http://www.michigan.gov/mdch/0,4612,7-132-2942_4911_4912-260177--,00.html



Vision and hearing screenings as well as referral and follow-up services are provided at the Chippewa County Health Department. Call 635-1566, Option 2, to find out about when preschool vision and hearing clinics are offered.

Maternal Infant Health Program
A team approach (nurse, dietitian, social worker, and physician) is used to provide quality prenatal care to assure a positive birth outcome. Maternal Support Services provide education, counseling and support through pregnancy, including childbirth education, nutritional assessment, education, and transportation services. Home visits are made by our team of health professionals. Infant Support Services continue through the first year of the baby's life with education and counseling on growth and development, early parenting, infant nutrition, breastfeeding, and much more.
Click on the following link for more information:
Maternal Infant Health Program (MIHP)
Breast & Cervical Cancer Control Navigation Program
Screening and/or follow-up care for women 50 - 64 years of age who meet the program's financial guidelines. Includes clinical breast exam, pap smear test, referral for mammography and other identified health care needs. Annual follow-up services are provided. Find out how the Breast & Cervical Cancer Control Navigation Program assists women with insurance coverage


Family Planning/Breast & Cervical Cancer Control Program Joint Project
This project is a joint program designed to provide diagnostic services to Family Planning clients who have pap test indicating possible cervical cancer.
Prenatal Class Series

A series of seven classes designed and financially supported by Chippewa County Health Department, your physicians and War Memorial Hospital. Prenatal Class calendar: Early Prenatal/Lamaze/Breastfeeding Classes

Early Prenatal Class

This one session class provides education and information of fetal development, physical and emotional changes during pregnancy, healthy eating, exercise, toxins, smoking, fetal alcohol syndrome, and car seat safety. Upon completion of one prenatal class, three Lamaze classes, and one breastfeeding class, participants are eligible to purchase an infant car seat for $20. The book "Baby Basics" is also provided courtesy of War Memorial Hospital.

Lamaze Prepared Childbirth Education Classes

Offers 4 weekly classes preparing the participants(s) for labor and delivery, as well as their role as a parent. Breathing and relaxation techniques are practiced, in addition to the sharing of information on coping techniques for labor, medication, caesarean birth, and hospital procedures.

Lactation Services

Offers a "Breastfeeding Success" class and a "Breastfeeding Return to Work/School" class at no charge. For breastfeeding support please call 635-1566.